C E N T R A L
Speciality Software

Standard barn management package for 500 stalls and 170 campsites. Allows you to assign stalls and electrical hookups or campsites. After stalls or campsites are assigned, staff will be notified remotely using an iPad application. Managers and staff have real-time information on items such as: which stalls need unlocked, how many bags of shavings to deliver, and which campsite needs attention. Cost of standard package $2000.00.

This software package can also create an entire showbill. Reports to track riders, classes, fees, and horses are included.

Detailed layout of stall and campsite locations can be developed to match your facility for an additional fee.
Established 1995 765-654-6195
Maintenance Work Order - Software Package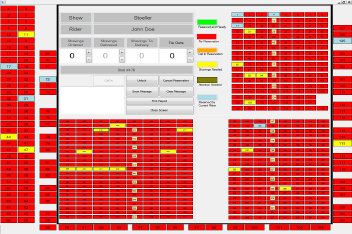 This software contains reports and scheduling for maintenance work orders and P.M.'s. More details on this software package coming soon. Contact us for more information.