C E N T R A L
FRANKFORT, IN
Established 1995
Custom Building

Our systems are customer specific and are dedicated to the tasks of:

increasing productivity
reducing assembly and testing times
repeatable & controlled assembly processes
ensuring quality control
improving operator safety
reducing cost.
Custom Machines
Custom Electrical/Control Panels
Custom Cables
We can perform electrical wiring to your specifications. From a single panel order to multiple quantities, small panels to large cabinets, no job is too large or too small.
We can build cable assemblies to upgrade old worn out cable or various cable assemblies from RS232 cable to a more complicated robot cable.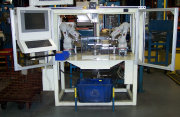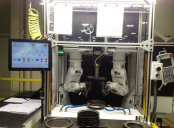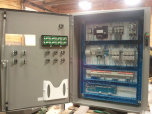 Click below to view a demo of one of our custom machines.